17 May 2021
Launch of the Losevo recreation center website
We present you а website of the Lengiprotrans recreation center, which is situated in Losevo — losevo.lgt.ru !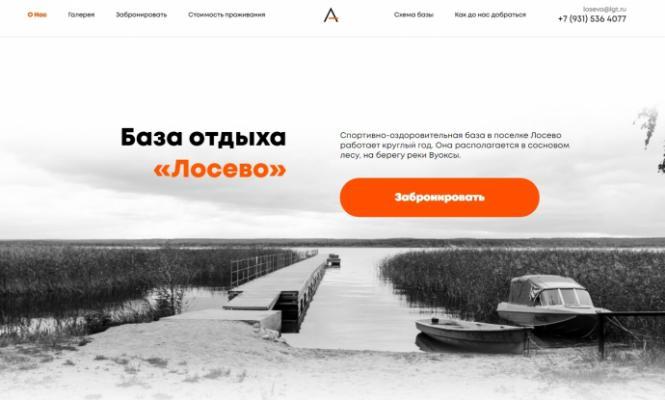 On the website you will find the current rent prices for rooms and equipment, information about houses and their photos, an interactive map of the base with all buildings and recreational areas, the address and contacts of the base.
Booking for the Lengiprotrans workers is available only through the corporate network. When registering a voucher through the website from your work computer, click on the Book button, and then select "I am an employee". The system will automatically redirect you to the corresponding page of the information portal.
External users, who are not employees of Lengiprotrans, can leave a request through the "I am a guest" form.
Welcome to the Lengiprotrans recreation center in Losevo!