JSC Lengiprotrans provides a complete set of design services including the architectural and electrical aspects and external and internal power supply for reconstruction, modernization and construction of traction substations, traction energy auxiliary devices, as well as design documentation approval services.
Our designs feature optimal technical solutions and innovative ideas, and are implemented using latest equipment. Expertise of Lengiprotrans design engineers provides for comprehensive completion of design, reconstruction and construction tasks. Such tasks include:
integration of plans for the open parts of traction substations;
calculations for traction energy systems, performed to determine the distance between traction substations and linear devices, the capacity of equipment, the section of the contact-wire, feeder and consumer lines;
modernization of the automated measurement system for commercial power consumption metering of traction substations;
automatic emergency control systems of external networks of traction substations.

The quality of the scientific-and-technical products has been confirmed by an ISO 9001 certificate and customers' recommendations.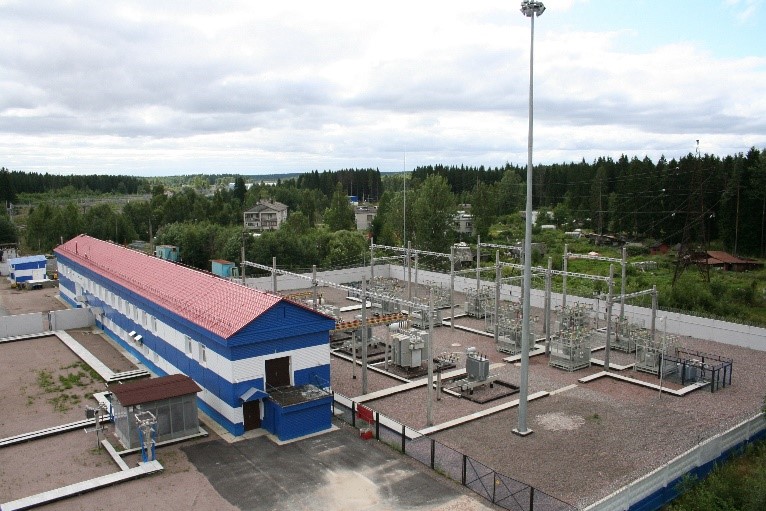 DC traction substation at Kanneljarvi station after reconstruction