Specialists of Lengiprotrans have vast experience in the design of highway bridges and overpasses of various complexity of plans and design types on arterial highways of all categories including those in urbanized areas.
Lengiprotrans designs highway bridges and overpasses with girders, arched, cable-stayed, suspended, cantilever, frame and truss frame structures. Highway bridges and overpasses are designed with standard and custom designed span structures and bearings.

Highway bridges and overpasses are mostly designed to be built with monolith and precast reinforced concrete, composite reinforced concrete, and steel.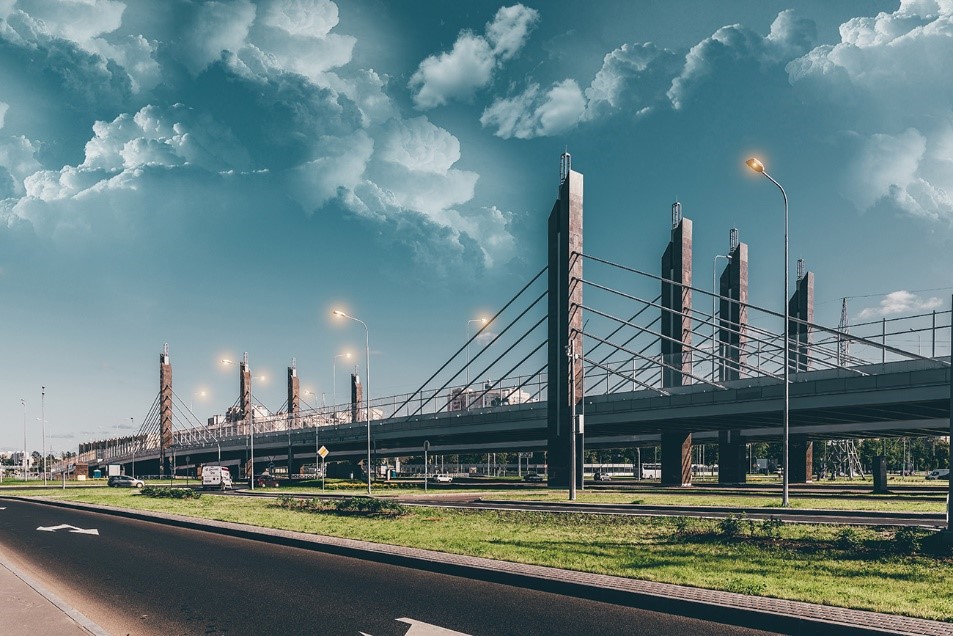 The cable-stayed highway overpass of the interchange of Pulskovskoye Highway and Dunaysky Prospect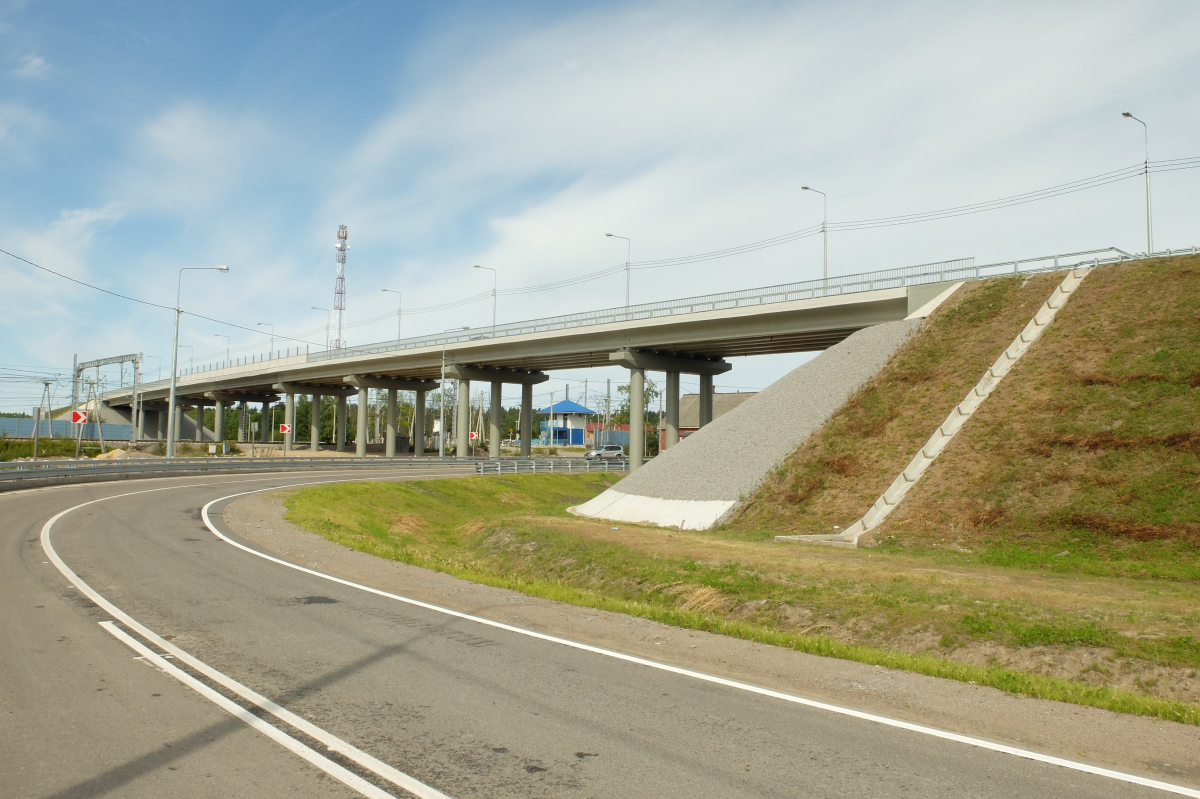 Highway overpass at Vozrozhdeniye station, Vyborgsky District, Leningrad Region
The highway overpass at Vozrozhdeniye station has standard span structures and custom designed bearings. The overpass was built to replace the level crossing at Stake 229+44,20.