26 May 2022
The historic railway station in Sestroretsk will be restored according to the Lengiprotrans project
On May 19, 2022, the FAI Glavgosexpertiza approved the project for the restoration of the Sestroretsk railway station, developed by JSC Lengiprotrans (part of the 1520 Group of Companies) for Russian Railways.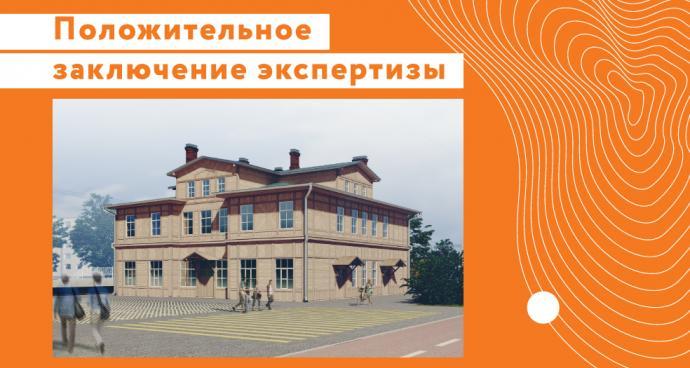 The Sestroretsk station of the Oktyabrskaya railway is located in the Kurortny district of St. Petersburg. Opened in 1898, the station's wooden buiding is the only remaining of all the Tsarist Primorskaya Railway stations. Due to preserved architecture, structural elements, decorative and artistic details, typical for the period of the late 19th – early 20th century, the station building was included in The national cultural heritage register of Russia.
Initially, the station had a clear functional zoning and an original layout. The first floor was occupied by ticket offices, a waiting room and a buffet. On the second floor, where a steep wooden staircase led, were hotel rooms, including those for the rest of train crews. Passengers, having entered from the station square, could go to the ticket office and exit from the other side of the station under the platform canopy. Later, the building was rebuilt several times. Today, on the first floor of the station is a ticket office with chairs for passengers to wait for trains. Most of the premises, including those on the second floor, are empty or occupied by warehouses.
Based on the results of the inspection of the building, the project documentation provides for measures to restore the bearing capacity of the main structural elements: the foundation, ceilings, wooden load-bearing beams and the roof truss system. At the same time, taking into account the status of a protected object of cultural heritage, its historical appearance is preserved: the shape of the roof, mezzanines, projections, the location of stairs, window and door openings. In accordance with archival documents, the lost elements of the facades will be recreated, including canopies on curly brackets over all entrances, herringbone cladding, mezzanine extensions, and wooden entrance doors.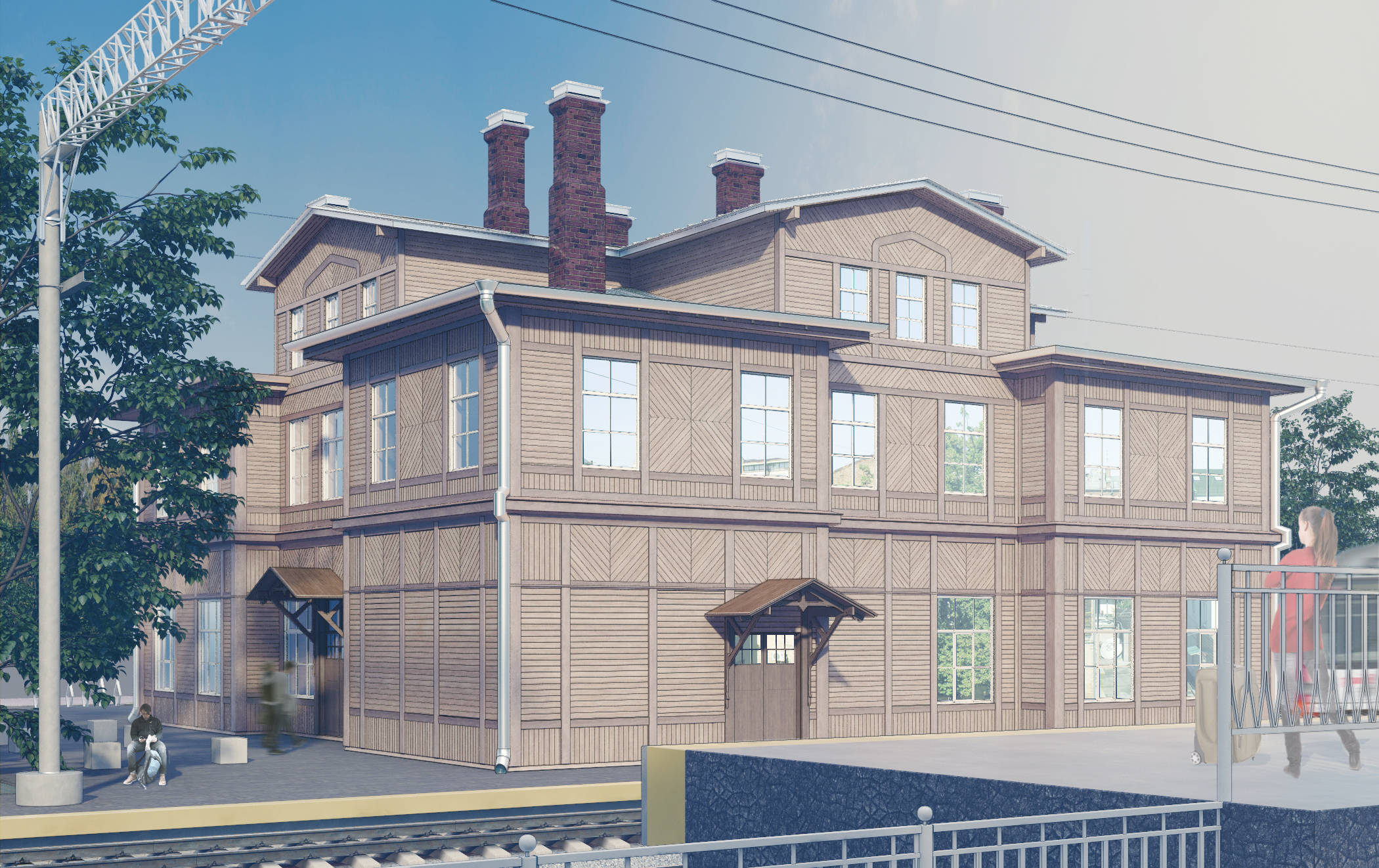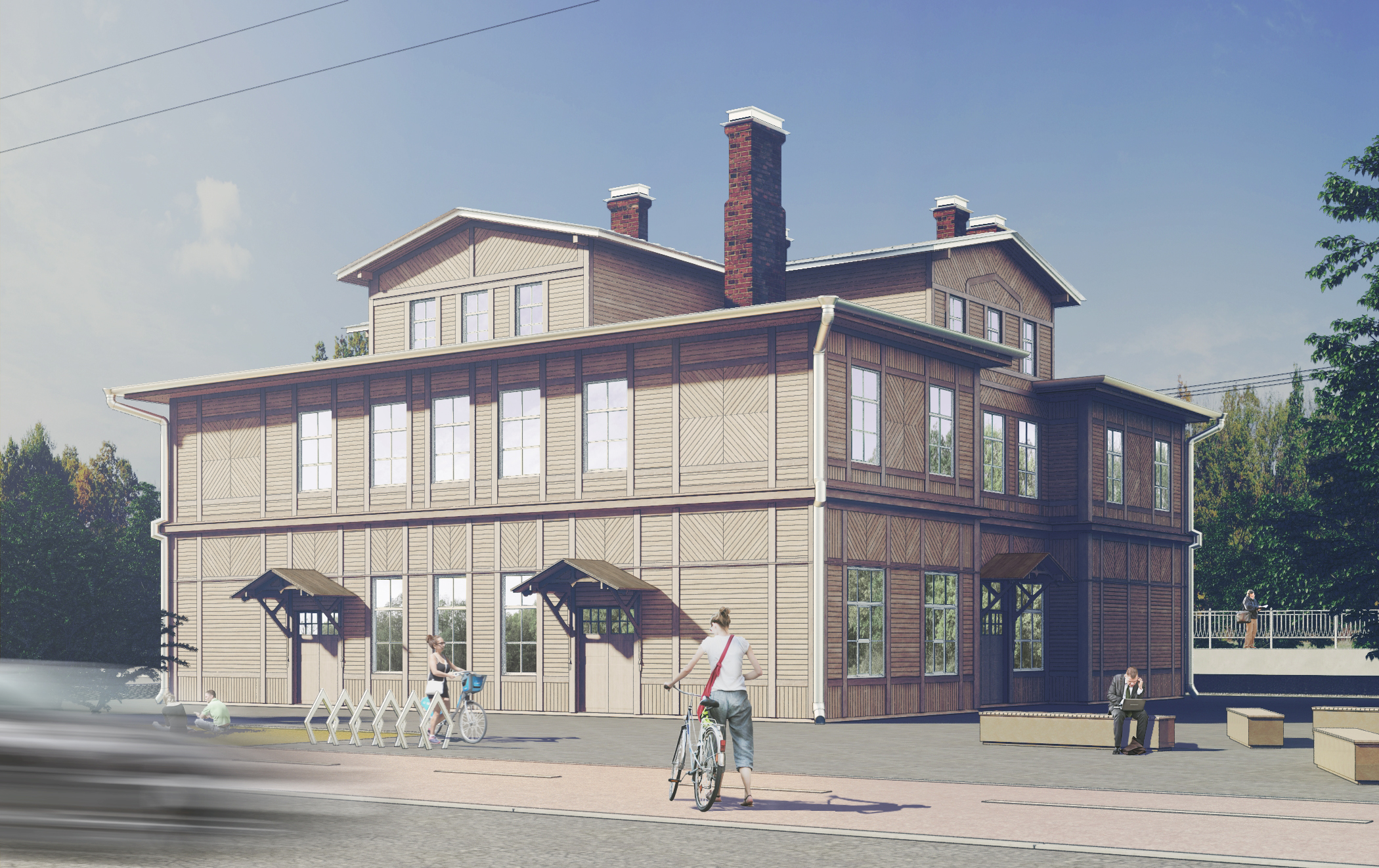 Visualization of the restoration project, Lengiprotrans JSC
Restoration of the station will make it possible to use building in the full capacity, providing comfortable service for passengers and modern operating conditions for station workers. On the ground floor there will be a cash hall connected by a portal to the waiting room. On the second floor will be offices and technical rooms. Also, the project include solutions to provide access for people with limited mobility and their unhindered movement inside the station.
Design management was carried out by the chief project engineer of The industrial and civil buildings and structures department Evgeniy Nikolaevich Lopatin.
The Sestroretsky railway station has been standing in the resort town for more than a century, becoming one of its symbols. Its restoration will revive the historical appearance of the building and make it more convenient for passengers.