29 November 2017
In Shanghai there was an exhibition Rail + Metro China 2017
From 21 to 23 November in Shanghai was the exhibition "Rail + Metro China 2017". This is an authoritative professional exhibition devoted to the railways in the Asia-Pacific region aimed at promoting new technologies and developing cooperation between Chinese and foreign companies. _12_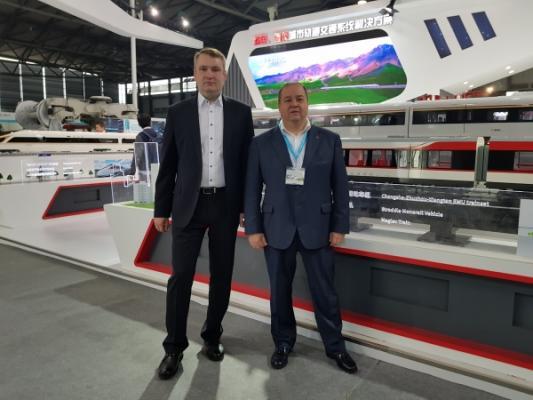 The exhibition was attended by the General Director of PJSC Lengiprotrans (part of the 1520 Group of Companies) Dmitry Viktorovich Golubovsky, and First Deputy General Director Roman V. Kardanov.
More than 200 companies from China, Germany, France, Finland, Switzerland, Austria, Spain, Italy, USA, Canada, Japan, South Africa, Poland, Iran and Taiwan presented their stands.

Within the framework of the exhibition the Shanghai International Conference of Railway Transport and Underground took place, where representatives were representatives from the Shanghai Railway Bureau of the Ministry of Transport, the Shanghai City Transport Commission, and the Shenzhen City Railway Transport Association. Currently, the pace of urbanization in China is accelerating, and the diversification of urban development is becoming increasingly evident. This opens up opportunities for diversified development of rail transport.