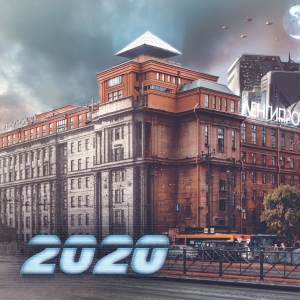 The idea of ​​time travel has always fascinated humanity. What awaits us in the future: what discoveries, inventions and new technologies? Today we are held back by computer units, screen frames and wires. What happens if artificial intelligence, augmented reality, holograms, and other, not yet open technologies become part of the daily workflow?
The project "Railway — 2119" is made in the genre of engineering fiction. We presented that designers can create and modify a model using a mobile phone, and augmented reality glasses will raise the visualization to a new level. Holograms will transfer projects directly to the landscape, cyborg will be responsible for the quality and speed of construction, and supersonic trains on silent ion engines will be transported through quantum portals at any distances.
We are confident that the bold ideas and time-consuming work of engineers of PJSC Lengiprotrans reduce the distance from the fantasy of pre-reality.
You can use electronic calendar pages as photo wallpapers for your desktop.
Project "Railway – 2119"
Artists: MXD creative team (Evgeny Zubkov, Victor Mogilat)