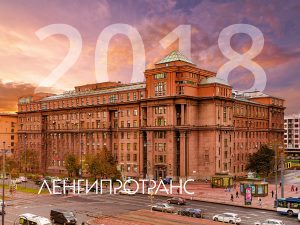 Prospects of St. Petersburg prospectuses are a distinctive feature of St. Petersburg. They were created by the first Russian engineers and largely determined the appearance of the Northern capital.
Engineers of "Lengiprotrans" continued to create Petersburg prospects. Steel mains, pylons of bridges, neatly inscribed in the architecture of the city, automobile interchanges that delight in engineering solutions, kilometers of roads, buildings and structures have become significant objects not only of PJSC "Lengiprotrans", but also of the transport network of St. Petersburg.
You can use the electronic calendar pages as wallpaper for your desktop.
Photo by: Andrey Mikhaylov