Anniversary book with augmented reality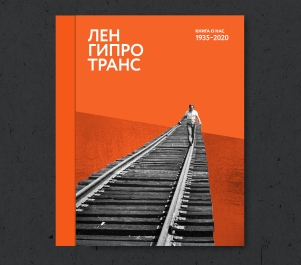 Book about us
Want to go on an expedition with surveyors to the Far North? Or become a part of a design team, go through all of the railway design stages and find out what you have to do for the station to be named in your honor?
With the book, released for the 85th anniversary of Lengiprotrans, readers will go on a quest to the world of railway design. Learn about work in the institute, read stories about projects and tales from expeditions, solve tasks and overcome obstacles in order to receive a well-deserved reward at the end of the routes!
Mobile application
Tips and answers for the tasks are hidden not only on the pages of the book, but also in augmented reality. You can see them using a mobile application designed specifically for the anniversary book. Download it by scanning QR code on page 10, or search LGT in the mobile app stores.
Augmented reality is powered by ARCore platform. A list of AR-enabled phone models can be found on the Google Developer site . Application operation on different phones in the list may differ depending on the technical parameters of the device.
Are you ready to hit the road?