26 April 2021
Triple victory in the Tagline Awards competition
On April 23, 2021 Moscow hosted the Tagline Awards 2020–2021 Ceremony, the largest event in Russian digital marketing in a nearly two years.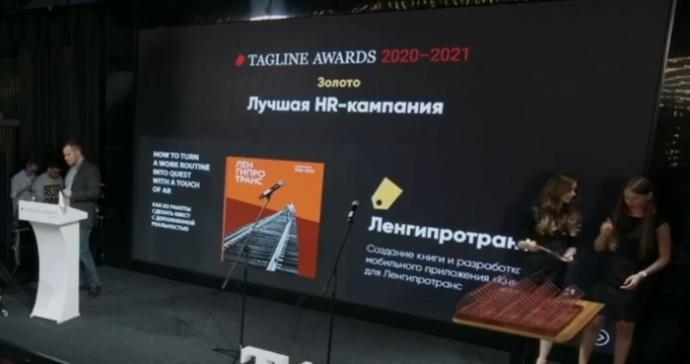 The Tagline Awards are presented annually for the best — innovative, interesting and high quality — projects that demonstrate the high level of Russian and Russian-speaking agencies and independent companies. Most of the well-known brands and agencies are involved in it.
JSC Lengiprotrans (part of the 1520 Group of Companies) presented the project Lengiprotrans. A Book About Us — an anniversary book and augmented reality mobile application. According to the results of expert voting, the project won prizes in three nominations.
Bronze:
Best AR / VR Campaign
Best AR / VR Solution (Augmented / Virtual Reality)
Gold:
Best HR Campaign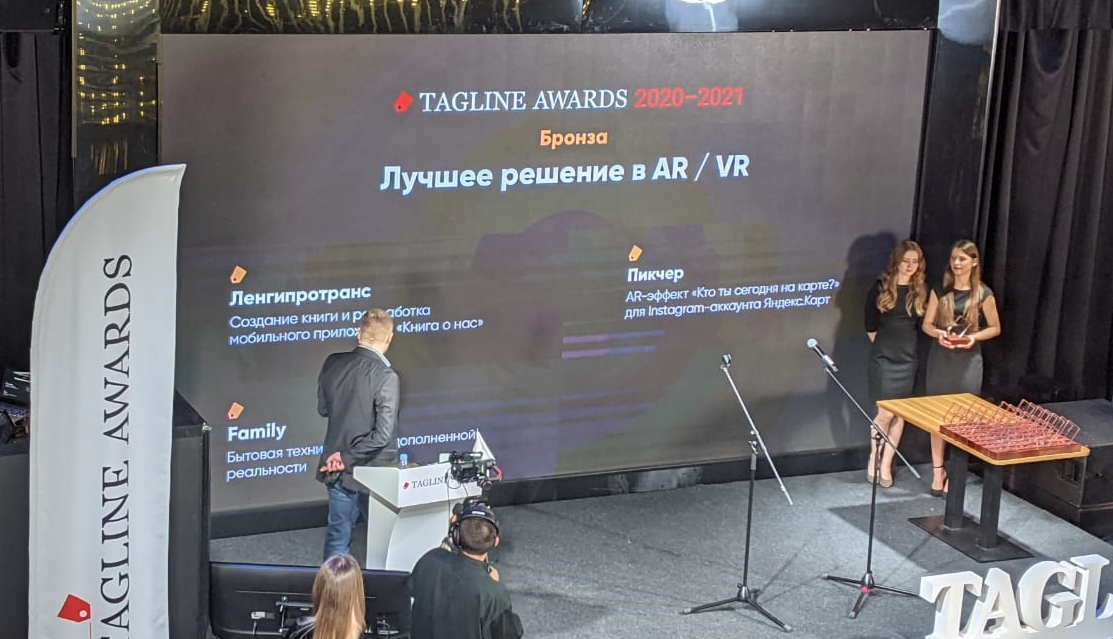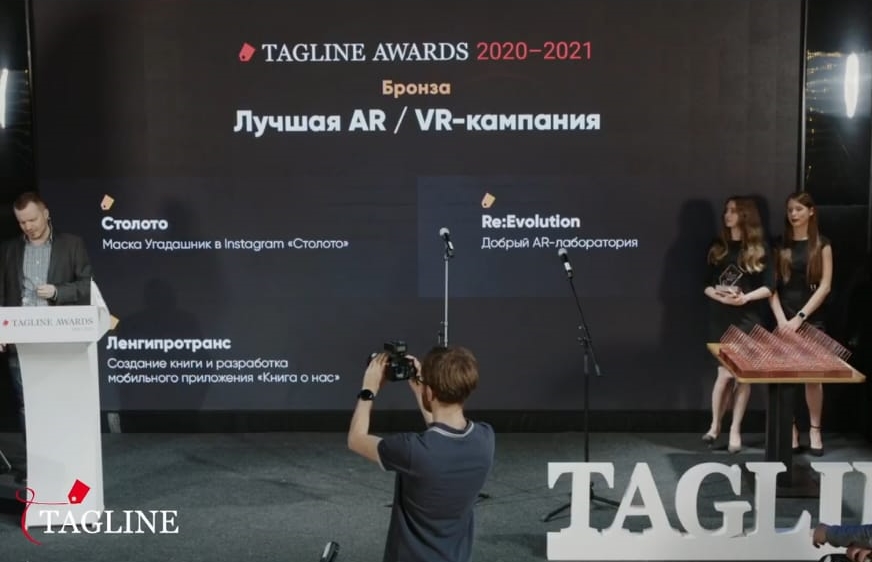 We congratulate our colleagues and express gratitude to everyone who took part in the creation of the book, shared their stories about work, participated in interviews and polls, sent photos and other materials that made the book bright and interesting!
More information about the book can be found in the Special Projects.