18 August 2020
Results of interlaboratory comparative tests "ROSA 2020"
The Soil Chemical Laboratory (SCL) of JSC Lengiprotrans took part in the Interlaboratory Comparative Tests (ICT) conducted by CJSC ROSA. ICT are one of the forms of experimental verification of the activities of a testing laboratory in order to determine its competence and confirm compliance with the accreditation criteria for the inspection control of its activities. According to the results of the 2nd stage, Lengiprotrans was included in the top five laboratories that showed the best results.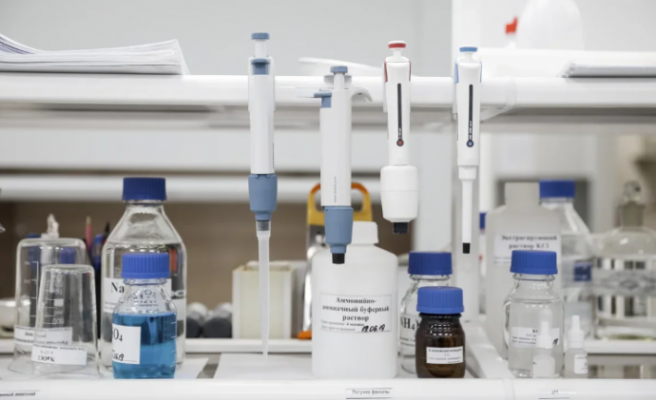 A total of 703 companies participated in the 2nd stage of the ICT program. According to the terms of the competition, the accuracy assessment was carried out among 54 laboratories, which determined 10 or more indicators. The accuracy of the analysis results was assessed by the index, which takes into account how each analysis result presented by the laboratory is close to the certified value — the higher the index, the more accurate the results.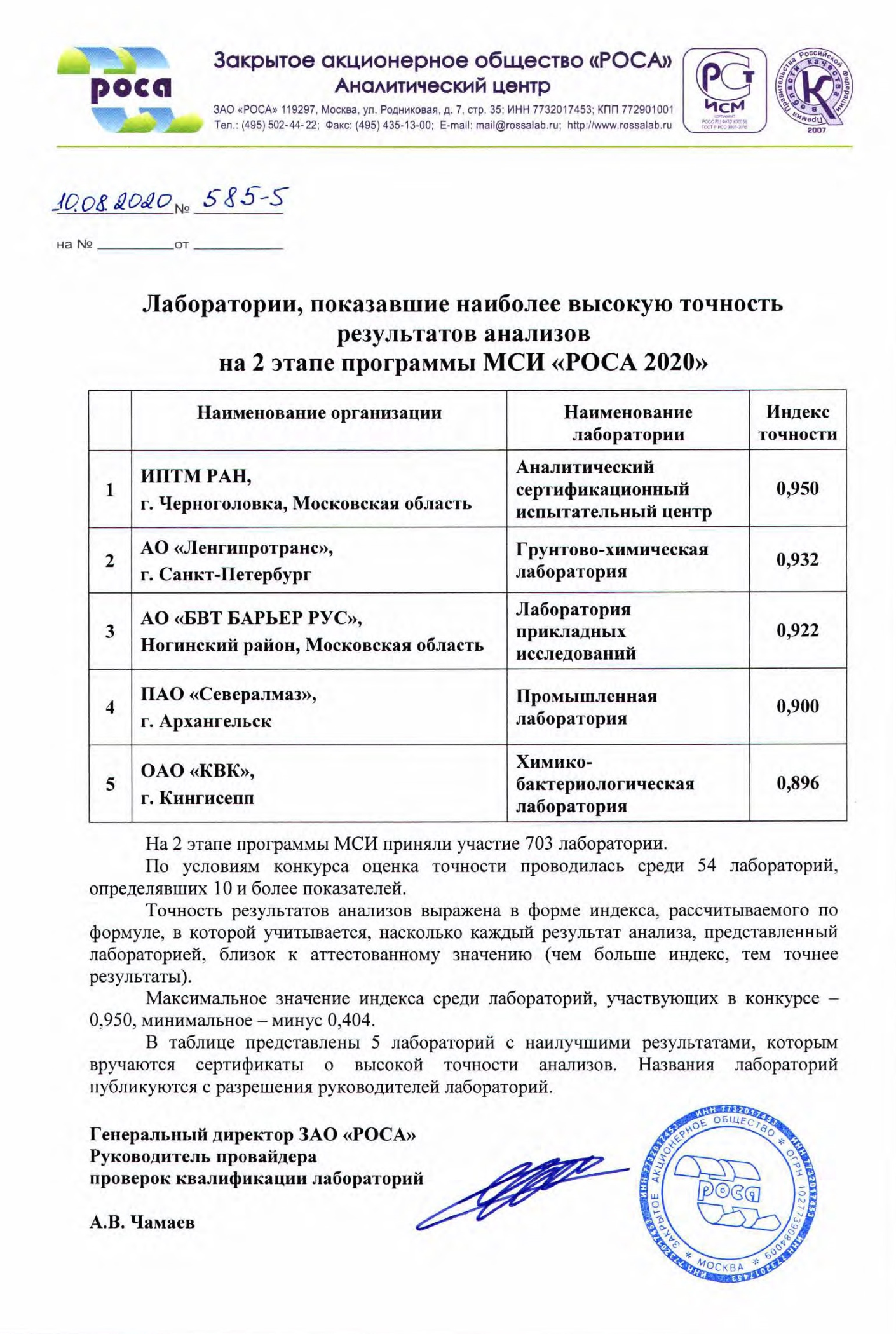 Information about the competition is posted on the site of CJSC ROSA in the Competition winners section.