07 October 2021
Positive opinion on the project for the reconstruction of the bridge over the Unezhma River
September 21, 2021JSC Lengiprotrans (part of the 1520 Group of Companies) received a positive conclusion of the State Environmental Expertise (SEE) for the project "Reconstruction of the bridge over the Unezhma River at 142 km of PK 5 of the section Unezhma — Sulozero of the Belomorsk — Obozerskaya line of Severnaya railway".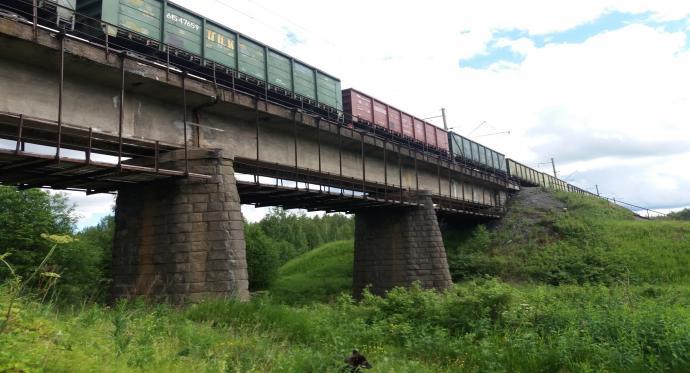 Photo: Existing bridge
The existing bridge, build in 1941, is located in the Arctic zone of the Russian Federation and according to the Federal Law of 23.11.1995 No. 174-FZ "On Environmental Expertise", the design documentation is a subject of the federal level state ecological expertise.
The reconstruction of the object is carried out due to the exhaustion of the bridge structures' resource as a result of its long-term operation.
To ensure the continuous movement of trains on the Belomorsk — Obozerskaya railway section, the design documentation provides for the construction of a new bridge at a technological (constructive) distance from the existing track with the arrangement of railway approaches to connect to the existing track. The length of the new railway section is 0.803 km.
Design solutions also include:
reconstruction and removal of existing engineering networks from the construction zone;
construction of complex transformer substations;
construction of a transport security control center and a low-level service platform.
The object was the first to receive a positive conclusion from the SEE, according to which the development of the section "Environmental Impact Assessment" (EIA) was fully completed by the specialists of Lengiprotrans' own forces.
The design management was carried out by the Project Chief Engineer of the Bridges Department Yekaterina Ilyinichna Yazlovitskaya. The author of the EIA section is Maria Valentinovna Tishkina.