07 April 2021
Positive conclusions from Lenoblgosekspertiza on the reconstruction of the Ruchyi — Ust-Luga seaport highway section with the construction of an overpass
On March 17, 2021 JSC Lengiprotrans (part of the 1520 Group of Companies) received a positive opinion from Department of State Expertise of the Leningrad Region on the technical part of the project documentation, and on March 31, 2021 — on the estimated part of the documentation for the «Reconstruction Ruchyi — Ust-Luga seaport highway with the construction of an overpass through the access roads to the Universal Trade Terminal Ust-Luga (UTT Ust-Luga).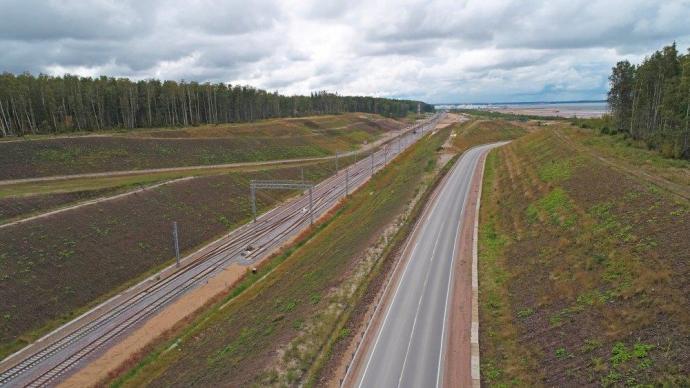 Reconstruction of the existing road was required due to the need to interconnect it at different levels with future access roads of non-public use to the UTT Ust-Luga in the northern part of the seaport of Ust-Luga. The technical customer and developer is Novotrans Aktiv LLC.
The project provides for the construction of a road overpass with a length of 135.7 m and the reconstruction of existing approaches over a length of 200.0 m.
Project management was carried out by Olga Vladimirovna Belova, chief project engineer of the bridges department.