20 February 2021
Positive conclusion on the project of Shuiskaya station reconstruction
On February 3, 2021 JSC Lengiprotrans (part of the 1520 Group of Companies) received FAI Glavgosexpertiza positive conclusion for the "Murmansk — Petrozavodsk, construction of second public railways. Shuiskaya station of the October railway" project.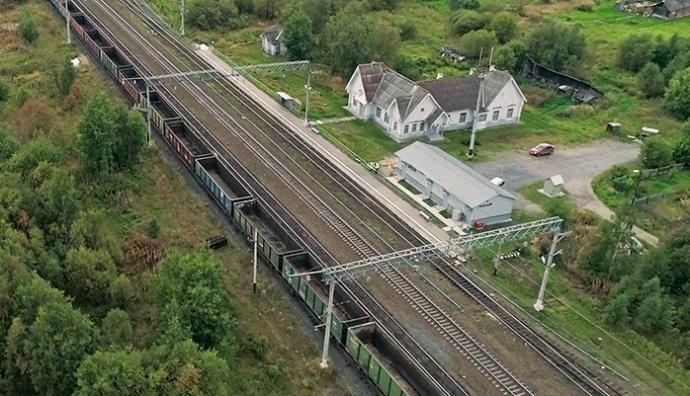 Photo: Shuiskaya station (source: JSC Lengiprotrans)
The intermediate station Shuiskaya is located on the Medvezhya Gora — Petrozavodsk section of the Murmansk — Volkhovstroy line of the October railway.
The design documentation provides for the reconstruction of the existing main track and the lengthening of two receiving-and-departure tracks to a useful length of 1050 m, the construction of an CBI post, a heating point for track servicemen, as well as landscaping of the station's territory.
The design management was carried out by the project chief engineer of the nodes and stations department Evgeny Vladimirovich Ivanov. The developer and source of funding is Russian Railways.
The investment project "Murmansk — Petrozavodsk, construction of second public railways" is being implemented in accordance with the orders of the Russian government on the development of railway infrastructure on the approaches to the ports of North-West Russia and the construction of the Lavna Trade Sea Port to ensure the passage of a future flow to the existing and ports under construction located in the northern part of the Kola Peninsula.