10 October 2020
Positive conclusion on the project for the second track construction on the section of the 1340 km — Laplandia
On October 6, 2020 FAI Glavgosexpertiza of Russia issued a positive opinion on the project of JSC Lengiprotrans (part of the 1520 Group of Companies) "Murmansk — Petrozavodsk, construction of second public railways. Construction of the second track on the section of the 1340 km (incl.) — Lapland (claim) of the Oktyabrskaya railway".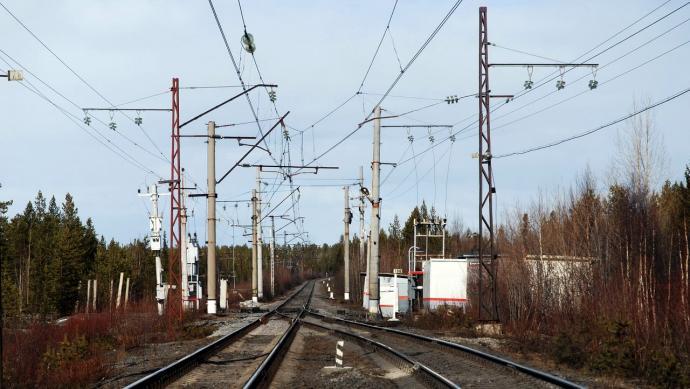 Photo: 1340 km (source: railwayz.info)
Implementation of the project will increase the throughput of the specified section, located on the Murmansk — Olenegorsk section, for the passage of a promising train traffic to the ports of the Kola Peninsula.
The design documentation provides for the construction of the second main track 10.5 km long.
After the completion of the construction of the second track, the 1340 km checkpoint will be liquidated, and the formed Olenegorsk — Laplandia section will be equipped with microprocessor-based automatic blocking system.
The design was supervised by Nikolai Evgenievich Polyakov, Deputy Chief Project Engineer of the Railway Survey and Design Department. The developer and source of financing is JSC Russian Railways. Duration of construction will be 2 years 1 month.
The investment project "Murmansk — Petrozavodsk, construction of second public railways" is being implemented in accordance with the orders of the Government of Russia on the development of railway infrastructure on the approaches to the ports of North-West Russia and the construction of the Sea Trade Port "Lavna".