12 April 2022
A positive conclusion for the project of the bridge reconstruction across the Kushaver River in the Novgorod region
On March 31, 2022, Lengiprotrans JSC (part of the 1520 Group of Companies) received a positive opinion from the FAI Glavgosexpertiza on the project for the reconstruction and construction of a bridge across the Kushavera River, which is being implemented as part of the second stage of increasing the capacity of the Mga — Sonkovo — Dmitrov line. The projected site is located in the Novgorod region at 238 km of the Khvoynaya — Kushaver section of the Oktyabrskaya railway.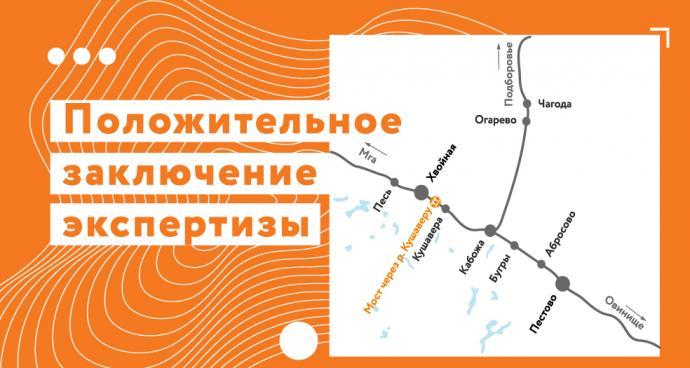 The reconstruction of the existing bridge, built in 1930, is carried out in connection with the exhaustion of resource by its structures. So, according to the results of the survey, the state of the bridge was determined as limited-operating, under the influence of a circulating load, the bearing capacity of the foundation does not provide sufficient conditions for strength and stability.
At the first stage of reconstruction, the design documentation provides for the construction of a new bridge along the axis of the prospective second main track, the arrangement of temporary approaches to it with joints to the existing track. The second stage, after switching train traffic to the projected section, is the reconstruction by building a new bridge to replace the old one and reconstructing the railway approaches to it. Further, the movement along the axis of the first main track is restored, the upper structure of the temporary approach track is dismantled.
Design management was carried out by Ekaterina Ilyinichna Yazlovitskaya, Chief Project Engineer of the Bridge Department.