05 May 2021
Positive conclusion on the construction project of the Yuzhnoye electric depot
On April 27, 2021 JSC Lengiprotrans (part of the 1520 Group of Companies) received a positive opinion from the FAI Glavgosexpertiza for the construction of the second stage of the Frunzensky radius from st. International to st. Yuzhnaya (Shushary). Electric depot Yuzhnoye, including design (stage WD) ".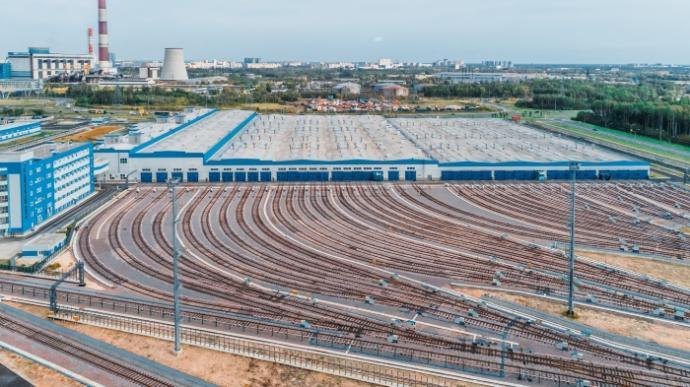 Yuzhnoye electric depot (source: JSC Lengiprotrans )
The revised design solutions envisage the construction of Yuzhnoye depot, designed for 41 railway tracks and intended for overnight storage, maintenance and repair of 8-car rolling stock.
Prior to the commissioning of the Yuzhnoye depot, the rolling stock of the 5th metro line is cased at TCh-3 Moskovskoye.
The technical equipment of the depot will allow carrying out all types of repair work, including monthly unscheduled repairs of 90 cars and current repairs of up to 30 cars, daily maintenance of 44 trains and settling of 28 trains.
The project was managed by the chief project engineer of the Department of industrial and civil buildings and structures Dmitry Mikhailovich Baranov. The technical customer and developer is St. Petersburg State Public Institution Directorate of Transport Construction.