19 October 2017
Report at the III International Investment Forum for Passenger Transport SmartTransport
Yesterday, October 18, the head of the department of nodes and stations of PJSC "Lengiprotrans" Sergei Olegovich Ivanov made a presentation "Potential and prospects for the development of the railway hub of the transport system of St. Petersburg and the Leningrad region for intraurban passenger transportation" at the round table "Intraurban passenger rail transportation: experience of development and functioning ". The round table was organized by SPb GKU "Agency of external transport" in the framework of the III International investment forum of passenger transport SmartTransport.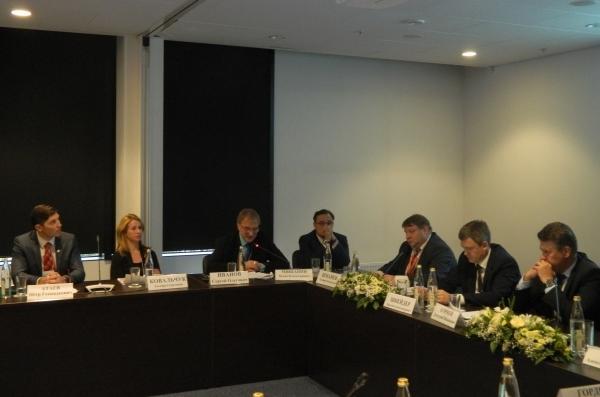 Andrey Vyacheslavovich Suyazov, Deputy Minister of Transport and Road Infrastructure, Ministry of Transport of the Moscow Region, Aleksey Vladimirovich Petrov, General Director of ANO "Directorate of the Moscow Transport Hub", Timofey Shmanev, Head of the October Regional Service for the Development of Passenger Communications and Access to the Moscow Region, took part in the round table. infrastructure, as well as representatives of other organizations.

In the report, Sergei Olegovich spoke about the specifics of the railway junction of St. Petersburg and the Leningrad region, dwelt on the reasons for the reduction in the volumes of suburban and intercity passenger transportation, noted the factors of an infrastructural and technological nature that hamper the development of rail transportation in a number of directions of the St. Petersburg railway junction.

III International Investment Forum of Passenger Transport SmartTransport is held in St. Petersburg from 18 to 20 October 2017.