13 October 2017
On October 13, there was a meeting with JSTI GROUP
October 13, 2017 in PJSC "Lengiprotrans" (part of the "Group of Companies" 1520 ") was a meeting with representatives of the Chinese group of companies JSTI GROUP. The meeting was attended by the chief engineer Alexei Timoshin.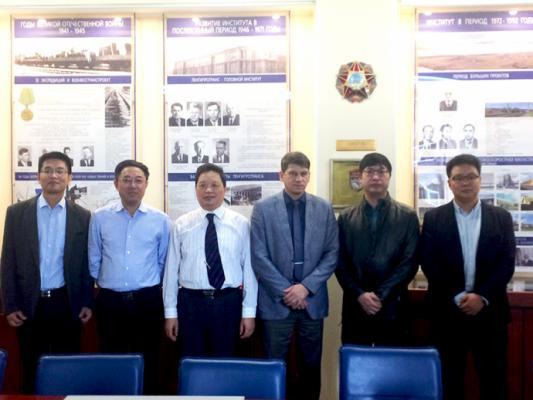 Main activity JSTI GROUP - consulting business. The company provides services for project management, exploration and design in the field of road, railway infrastructure, aerospace and construction industries.

The purpose of the meeting was the exchange of experience in the planning and construction of railways, there were presentations of companies. During the presentations, representatives of PJSC "Lengiprotrans" and JSTI told about the history of their companies and the current situation at the moment. The parties discussed issues of possible cooperation.

The meeting was held on the initiative of the Administration of the Moscow region of St. Petersburg.