06 October 2018
Transport Forum "PRO // Dvizhenie.1520"
The key event of the year in the transport sector - the International Transport and Logistics Forum "PRO // Dvizhenie.1520", took place in the main media center of the city of Sochi from October 1 to October 3. This year, the forum was timed to coincide with the 15th anniversary of the founding of Russian Railways. The 1520 group of companies acted as a partner of the forum.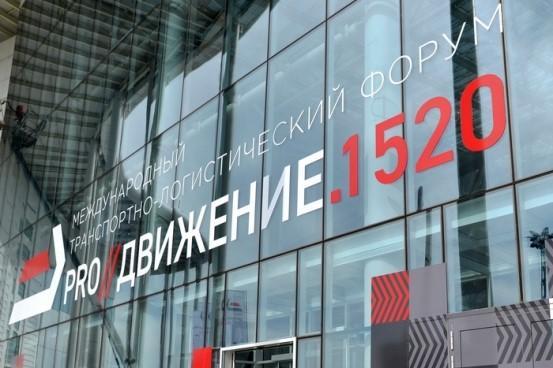 The focus of the forum participants was the search for new formats of beneficial interaction between different types of transport, the development of joint initiatives in the interests of clients. Key topics include: promising models of freight and passenger traffic, opportunities for financial institutions to participate in large infrastructure projects, digitalization, and the use of green technologies.
For two days of the forum's business program, 12 sessions and round tables were held, in which 1400 people from 340 companies representing 16 countries took part.
As a partner of the Forum, the 1520 Group of Companies was represented by a delegation that included: General Director of JSC Roszheldorproject Alexey Borisovich Tikhonov, General Director of PJSC Lengiprotrans Dmitry Viktorovich Golubovsky, General Director of United Construction Company 1520 Sergey Valerievich Klevakin, and also other leaders of the Civil Code 1520.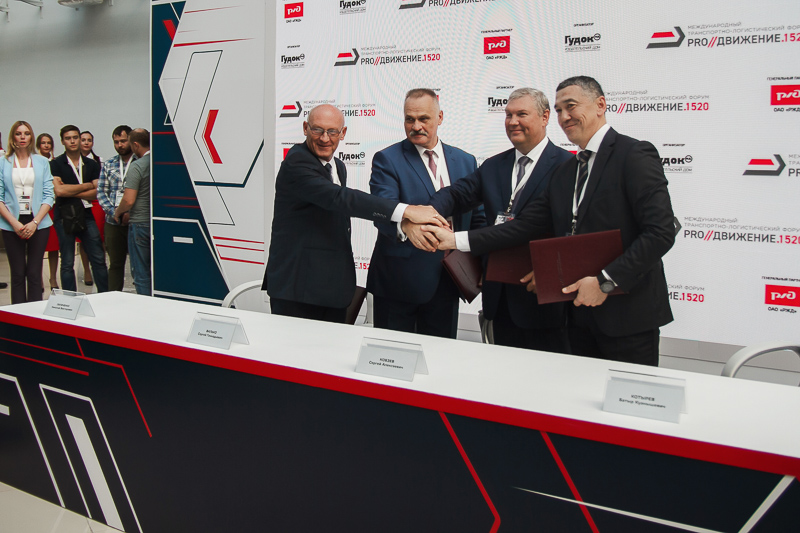 On October 2, on the first day of the forum, representatives of the railways of the Eurasian Economic Union signed an agreement on cooperation in the field of technical regulation and metrology. On behalf of Russian Railways, the document was signed by Deputy General Director - Chief Engineer of the company Sergei Kobzev (second from right).
A separate stream of the business program was devoted to the topic of passengers. At the sessions, they talked about improving the quality of service for the main clients for railway workers. Experts in the field of passenger transportation and top managers of the passenger complex of Russian Railways examined such topical issues as the development of intermodal services, high-speed traffic, and studied the modern needs of passengers. In addition, within the framework of the Digital Solutions and Transport of the Future format, the sides discussed the directions of digital transformation in transport, the introduction of innovations in the IT field, new technologies that radically change the process of movement of people and goods. Also, one of the topics of the forum discussions was the main directions of the company's development until 2050 and the prospects for digital transformation in transport.
The materials of the forum can be found on the official website of the event .