02 September 2021
International railway fair PRO//Motion.Expo in Moscow
International Railway Fair in the area 1520 PRO// Motion.EXPO took place in Moscow from August 26 to August 29, 2021. This year, the theme of the event was "Technology transformation and new environmental thinking". For the first time, the main focus of the exhibition and the business program was equipment and technologies in the railway industry, designed to reduce the negative impact on the environment.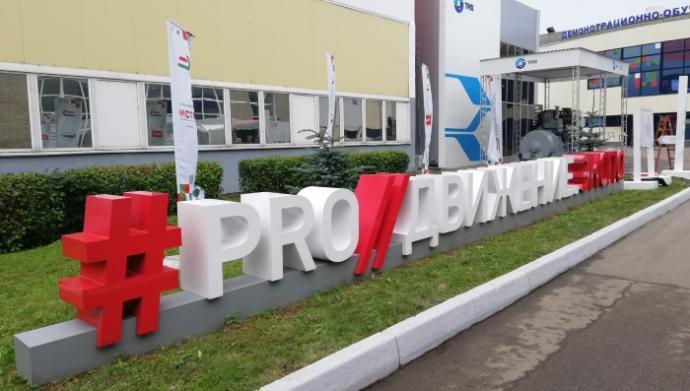 A number of meetings and business events with delegations from Serbia, Kazakhstan and Belarus were held at the main exhibition site at the stands of the 1520 Group of Companies (1520 Group) and the ZhAT Division, during which agreements on cooperation were reached. All companies and enterprises of the holding were presented at the stand of 1520 Group. Darya Vladimirovna Sidorova, Marketing Department Specialist, took part in the exhibition from JSC Lengiprotrans.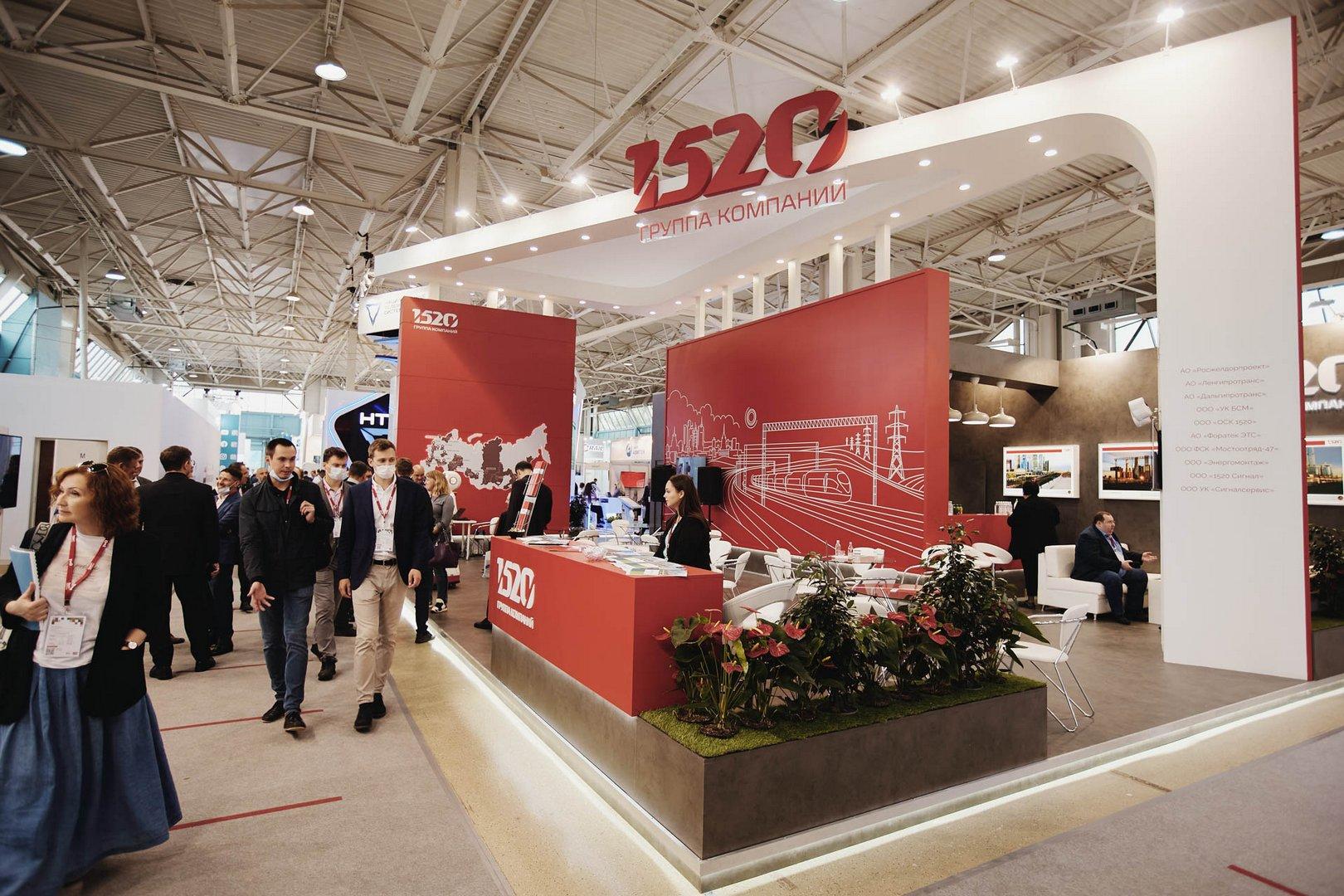 The pavilion of the 1520 Group attracted the attention of guests and participants not only with its beautiful interior, but also with videos about the activities of the largest design institutes JSC Roszheldorproekt, JSC Lengiprotrans and JSC Dalgiprotrans. Robot Lily told the stand visitors about the work of the holding.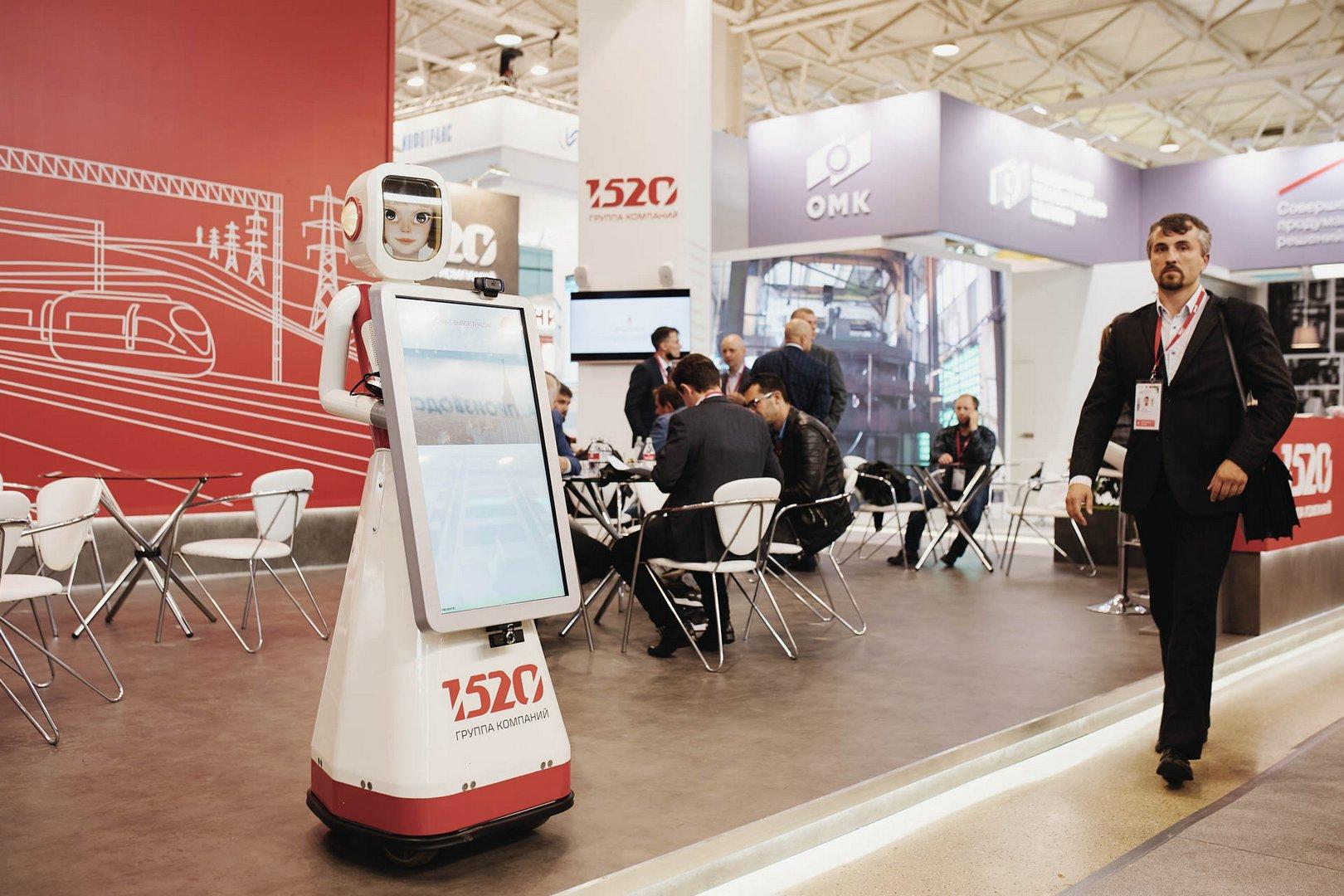 Great interest among the guests of the exposition was caused by the Lengiprotrans calendar project, made with the help of artificial intelligence. Using a special application, exhibitors could see animation of calendar images in augmented reality.
Part of the exposition at the stand was a photo exhibition of the works of the holding's employees. All photographs show objects designed and built by the 1520 Group of Companies, including photographs of Lengiprotrans.
Pavel Valerievich Sereda and Dmitry Nikolaevich Bolotsky, Deputy General Directors of the 1520 Group of Companies, took part in plenary sessions and discussions. They talked about the holding's innovative approaches to train traffic management and the use of BIM technologies in the design of railway infrastructure facilities in agglomerations.
154 companies from 25 countries took part in the exhibition, in total, during the four days of the show, it was visited by 30 thousand people.